Hotel Info
2016 PIA Official Accomodation The Mvl Goyang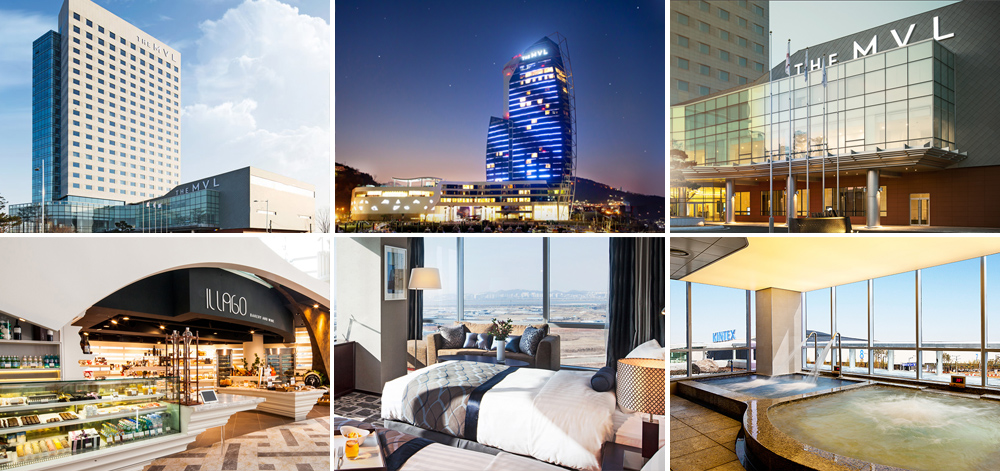 The Mvlhotel with the most modern facilities is located near by Kintex, It allows convenient transport between the hotel and exhibition hall.
And all of participants and instructors from all around the world will stay at this hotel.
All the facilities are available and a various of events wait for you.
20, Taegeuk-ro, Ilsandong-gu, Goyang-si, Gyeonggi-do, Korea
TEL : +82-31-927-7700
Email : info.goyang@mvlhotel.com
BY CAR
From Gangnam
- From Gangbeon Expressway, enter Jayou Road at Kintex IC, toward 'Ilsanseo-gu office, Kintex Hanryu world ' direction, turn left toward 'Juyeop Station, Lake park'
From Bundang
- From Gyeongbu expressway, enter Jayou Road after passing Olympic Expressway, turn left at Kintex IC, towards 'Ilsanseo-gu office, Kintex Hanryu world ' direction, turn left toward 'Juyeop Station, Lake park'
From Sadang
- From Dongjakdaero, enter Jayou Road after passing Olympic Expressway, turn left at Kintex IC, towards 'Ilsanseo-gu office, Kintex Hanryu world ' direction, turn left toward 'Juyeop Station, Lake park'
BY BUS
Airport limousine
Bus No. 7300 (Gimpo airport – Mvlhotel)
domestic line platform : 1st floor No. 11-2 station
International line platform : 2nd floor No. 1 station
Transport fee 3,000 KRW
- Operation time
05:25 ~ 21:35(Mvlhotel > Gimpo airport)
06:20 ~ 22:30(Gimpo airport > Mvlhotel)
Bus No. 7400 (Incheon airport – Mvlhotel)
Platform : 1st floor 8B station
Transport fee 8,000 KRW
- Operation time
04:55 ~ 20:45(Mvlhotel > Incheon airport)
06:00 ~ 22:00(Incheon airport > Mvlhotel)
City bus
- [Gangnam] 9700 │ [Seoul station/Guanghwamoon/Sinchon] 770, 72, 1000, 2000, 707, 8880, M7106 │ [Yeongdeungpo] 870, 1500, 9707
- [Gimpo airport] 56,150 │[Incheon terminal] 3000 │[Sungnam/Bundang] 8109 │ [Gunpo/Geumjeong] 8407
Ilsan bus
Take bus No. 58 at Daehwa station exit No 3, get off at Mvlhotel Goyang
- Take bus No. 89 at Juyeop station, get off at Onemount

BY SUBWAY
Daehwa station (Line No. 3 )
- Exit No. 2 : 25minutes by walk
- Exit No. 3 : 5~10 minutes by bus (bus No. 058, 062)
Juyeop station (Line No. 3 )
- Exit No. 3 : 15minutes by walk
- Exit No. 1 : 10 minutes by bus (bus No. 089)